"We Manage Your Properties from Cradle to Grave."
The company started because of a vision and a hope.
Ms. Clark's overall goal was focused on achieving a work/life balance while helping the community and also creating a legacy for her children and her children's children. Being that her background was in Finance and the Secondary Mortgage business and having some general knowledge of property management, Ms. Clark wanted to be able to impact communities by improving them, evolving them, and establishing them. 
 Initially Ms. Clark's vision was to be the Premier Property Manager in the Washington Metropolitan Region.   She wanted to be a niche solution provider where the services she provided, and the experience and knowledge that the company shared, not only helps her clients but gives JD Clark the ability to serve the community and local neighborhoods.
Currently the JD Clark's vision is to provide exceptional General Contracting, Property Maintenance and Management, Storm Water Management and Emergency Services.  We serve Government Agencies, Housing Agencies and Non-Profits by demonstrating reliability and building strong relationships while servicing our communities in the Baltimore/Washington Metropolitan Region.
By leveraging local businesses and residents, J.D. Clark will be the niche mixed use and affordable housing solution provider impacting communities by improving them, evolving them, and establishing them.  Our company culture will exude into the communities we transform.  J.D. Clark Professional Services, L.L.C. will be the Premier General Contractor, Property Manager, Consultant and Real Estate Professional with offices in each major Inner City within the Mid-Atlantic Region.
U.S. Commerce 2019 Minority Business Development Agency Business Center Award from Capital Region Minority Supplier Development Council – 2019
Top 100 MBE ® Award from Capital Region Minority Supplier Development Council – 2019
Small Business of the Year Award from the Prince George's Chamber of Commerce – 2018
Proclamation from the Prince George's County Council – 2018
State of Maryland Governor's Citation – 2018
Minority Business Leader of the Year by the Washington Business Journal – 2018
Brava Award by SmartCEO Magazine for Excellence in Leadership – 2017
SBA's Emerging Leaders Program Graduate – 2016
Featured in the Journal of Property Management where she was recognized as one of the Top Women Changing the World of Real Estate and Management – 2013
Emerging Business of the Year Award by Prince George's County Chamber of Commerce – 2012
Ranked 37th out of 53 in the 5th annual P&B 53 Exceptional Awards by The Gazette – 2012
State of Maryland Department of Transportation (MDOT) MBE/DBE/SBE Certification # 17-196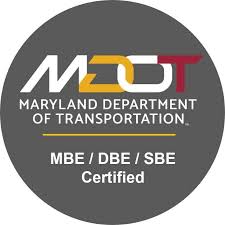 Washington Metropolitan Area Transit Authority (WMATA)/District of Columbia Department of Transportation (DDOT) DBE #DBE0003412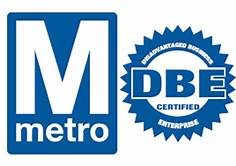 Baltimore City (Maryland) Certified M/WBE #19-376438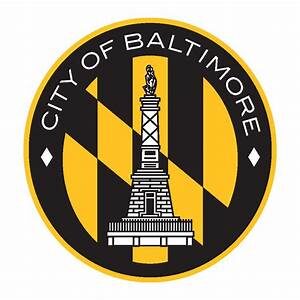 SBA Woman-Owned Small Business (WOSB)/Economically Disadvantaged Women-Owned (EDWOSB)

Commonwealth of Virginia Small, Women-Owned and Minority-Owned Business – SWAM #724168

Metropolitan Washington Airports Authority (WMAA) Local Disadvantaged Business Enterprise (LDBE) #975985
Commonwealth of Virginia Economically Disadvantaged Woman-Owned Small Business Certified
Commonwealth of Virginia Department of Transportation (VDOT) DBE # 724168
Prince George's County (Maryland) Based Small Business (CBSB) 14-122
State of Maryland Small Business Reserve # SB19-005528
Howard County (Maryland) EBO Certification #M19-149
Prince George's County (Maryland) MBE# 19-14567
Commonwealth of Virginia Small, Micro Certified
Charles County (Maryland) MBE
Product Service Codes (PSC): R402; R419; U006; U012; U009; Y293; Z111; Z152; Z169; Z199
Dun and Bradstreet (DUNS) # 02-075-9983
CAGE/NCAGE: 564Z5