OUR CONSTRUCTION SERVICES
Code Enforcement Abatement

Facility Support Services

Grounds & Yards Maintenance/Management

Mortgage Field Services (Inspection Services, Interior/Exterior Debris Removal, Janitorial Services, Locksmith Services and Winterizations/Dewinterizations)

Remodeling and Renovations

Snow and Ice Control/Removal

Program/Project Management

203K Consultant (FHA Rehabilitation Loan Construction)

Housing Rehabilitation Assistance Program Rehabilitation Construction Manager/Coordinator

Lead Rehabilitation Clearance Testing

Lead Abatement Clearance Testing

Mortgage Insurance (MI) Inspections/Estimates
One of Prince George's County's fastest growing small businesses in the construction and maintenance services industry.
Tisa J.D. Clark is the President/Owner of J.D. Clark Professional Services, L.L.C. (JD Clark) and currently Board Chairwoman for the Prince George's County Chamber of Commerce (PGCOC).  JD Clark is an Environmentally Conscience and Energy Conservation savvy Construction and Maintenance Firm.   JD Clark specializes in Facilities Maintenance, Grounds Management and Renovations.   JD Clark is a Section 3, a certified Baltimore City and Prince George's County Based Small Business that is a Maryland Department of Transportation (MDOT) MBE/DBE/SBE Certified African American and Woman-Owned Construction and Maintenance firm with core services in Property Preservation, Property Maintenance and Improvements. JD Clark is also Washington Metropolitan Area Transit Authority (WMATA) and the District of Columbia Department of Transportation (DDOT) DBE, Virginia SWAM, Small, Micro, Women Owned, Minority Owned, DBE certified. 
Established in 2008, located in both Upper Marlboro and Baltimore, MD, is a graduate of the Goldman Sachs 10,000 Small Businesses Program in Baltimore, MD, a graduate of the MDOT's State Highway Administration's Business Development Accelerator Program (BDAP), is a graduate of the first cohort of the Prince George's County's Business Development Reserve Program (BDRP), a program developed by the Prince George's County, MD County Council to mirror the Federal Government's 8(a) program.  Ms. Clark graduated from the Small Business Administration's Emerging Leaders Program 2016.  JD Clark is also a graduate of the Prince George's County Community College's Center for Minority Business Development (CMBD) program and the Turner School for Construction….
Clean Lots – Prince George's County, Department of Permitting Inspections and Enforcements
Snow and Ice Control Services – Prince George's County, Department of Public Works
Snow and Ice Control Services – Anne Arundel County, Highway and Roads Division
U.S. Green Building Council (USGBC) LEED Green Associate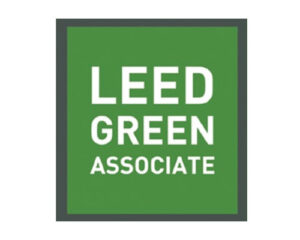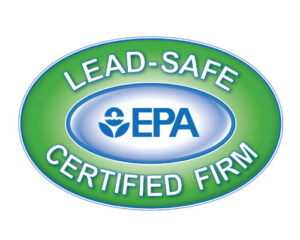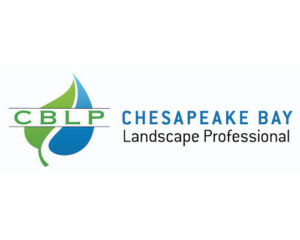 Chesapeake Bay Trust Rain Check Rebate Contractor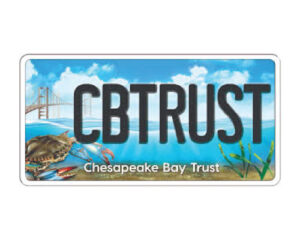 Maryland Lottery and Gaming Commission – General Contractor # V181205082
Maryland State Highway Administration (SHA) Responsible Person
Permeable Interlocking Concrete Pavement (PICP) Specialist
U.S. Hud Section 3 Business Entity
OSHA 30
State of Maryland Department of Environment (MDE) Lead Residential, Commercial and Public Building Contractor
State of Maryland Department of Environment (MDE) Lead Inspection Contractor – pending due to COVID
State of Maryland Home Improvement Commission Contractor (MHIC) #127967
Maryland Construction Firm/Plumber & Gas Fitter #16371096
District of Columbia General Contractor Class A: 70103836
Mold Remediation Supervisor
488490 – Other Support Activities for Road Transportation
236220 – Commercial and Industrial Building Construction
561730 – Landscaping Services/Snow Removal
561210 – Facilities Support Services
236118 – Residential Remodelers
488490 – Snow Clearing
General Contractor for Fifty (50) Residential Units Façade Improvement Program with Housing Initiative Partnership and Prince George's County's Targeted Neighborhood Initiative (TNI)
Property Maintenance of thirty-five hundred (3,500) Real Estate Owned (REO) properties to include Freddie Mac, Fannie Mae, Wells Fargo, Mariner's Bank and NIH Federal Credit Union.
Emergency Services for Anne Arundel County, City of Bowie and Banks/REO Clients to include Remediation; Road Clearing; Property Hazards and Code Violations
Ice and Snow Removal Services for Anne Arundel County, Charles County, Prince George's County, United States Secret Service, Prince George's County Public Schools
Office Suite/Tenant Fit Out for Procurement Department of Homeland Security (DHS) Chief Procurement Officer and administrative staff
Replaced over 10,000 square feet of non-pervious pavement and sidewalks with permeable paver system
Landscaping Services for Anne Arundel County, Prince George's County, Banks/REO Clients
First State-Wide Preservation Subcontractor for Veteran Affairs
SNOW & ICE CONTROL
J.D. Clark has been providing snow and ice control services since 2010.  We augment Public Works for several local Counties, Municipalities, Retail, Religious Organizations and other Commercial Clients.  We use a combination of our own trucks and equipment and supplement with fully licensed and experienced subcontractors as needed to ensure roads and walkways are clear and maintained to promote safety.
SUSTAINABILITY FOCUSED
These may look like standard landscaping pavers but in-fact they are Interlocking Concrete Pavers.  We are certified in removing impervious hardscape, such as driveways and walkways, and replacing with Interlocking Concrete Pavers to promote division from our waterways.  We have completed over 3500 square feet of residential driveways and walkways to support sustainability in our communities.
COMMERCIAL FACADE IMPROVEMENT
We were approached to serve as the General Contractor for a Municipality Grant Program. This program provided matching funds for exterior façade improvement to local businesses.  This project was such a joy as it brought out the little girl within JD.  We replaced the exterior entry doors and hardware; Painted the full exterior; Designed the new fabric awning and provided new gooseneck light fixtures and LED window lighting treatments.
DUAL SUBSTANTIAL SINGLE-FAMILY AFFORDABLE HOUSING RENOVATIONS
Substantial Single-Family Affordable Housing Renovation:  J.D. Clark was selected to serve as the General Contractor for this project in Suitland, Maryland.  This transformation included a wraparound porch.  The interior of this project included adding a power room to the first floor; upgrading electrical service to 200 AMPS; upgrading the 'heat only' Mechanical System to a 16 SEER, 90+ Gas Furnace with updated ducts; gut and build back of upstairs 4 piece bath, new laundry closet on upper bedroom level, restoring of original hardwood floors throughout; new custom kitchen with stone counter tops and Energy Star appliances and a glass tile backsplash; LED Lighting throughout; new architectural roof; new windows; new interior doors; new exterior entry doors and hardware.  The exterior features a new wrap around porch with LED lighting; rebuilding of block retaining wall that was failing into the neighbor's yard, new landscaping, new privacy fencing.
ENVIRONMENTAL AND SUSTAINABLE AFFORDABLE HOUSING RENOVATION
Environmentally Sustainable Affordable Housing Renovation:  J.D. Clark was selected to serve as the General Contractor for this project that was affectionately labelled 'The Water House'. The rear foundation wall had a horizontal crack from side to side.  After any rain, the house would be full of red muddy water.  This project required heavy equipment as we had to dig 30 feet down to expose the rear footers to ensure they were still intact.  They were reinforced, grade beams added and full exterior and interior water proofing installed with an interior perimeter drain system and new sump pump and drainage tiles and stepped retainer walls in the rear yard to manage the pressure and water sloped toward the house.  With the extensive rear yard work, 2 dump truck loads of red clay were removed and replaced with screen top soil.
TRANSFORMATIONAL AFFORDABLE HOUSING RENOVATION WITH TWO CLIENTS IN THE LIFECYCLE
Project started with foreclosure client requesting roof replacement to preserve the asset.  JD connected a non-profit client with REO agent to acquire.  With the second client, the siding was replaced with Hardie cement siding.  Added a 3-piece bathroom off the master bedroom.  We also upgraded the electrical service to 200 AMPS and removed the tie -in to the neighbor; upgraded the Mechanical System to a 16 SEER, 90+ Gas Furnace with updated ducts; installed new full-size laundry closet under the steps;  New 4-piece bath, new LVT flooring on the first floor and 32-pound Green label carpet on the upper level and stairs; new custom kitchen with stone counter tops opened to the dining room; new Energy Star appliances; LED Lighting throughout.  The property also received our client's signature front porch.  This is how we 'Manage a Property from Cradle to Grave'.
MODERN HOUSE SERVED AS THE COUNTY'S LOTTERY HOUSE
Each project that JD has the pleasure to service as the General Contractor, is 'Themed'.  This house was themed the modern house as it's split foyer features ½' commercial glass as the barrier and railing.  All feature of this project was modern in design with mahogany kitchen cabinets and brush nickel accents and LED lighting throughout.  We installed a custom Provia Energy Star Entry door and installed Green Label engineered wood flooring on the full first floor.  New Hardie cement siding adorned the exterior with a new 20' X 12'composite deck on the rear.
FLIP THE BLOCK
During the Kentland/Palmer Park Façade Improvement project, on the street we were responsible for the façade upgrades for 16 houses, we had one house that was former foreclosure that my client purchased to do a substantial renovation.  This project included all Energy Star upgrades including Interlocking Concrete Paver driveway and walkways with native plantings.  We opened up a wall to build an island in the kitchen with the sink and finished the basement to have additional living space and storage
WOW FACTOR
JD ensures a 'Wow' factor on each project that she completes.  This project did not disappoint.  The property sat vacant for over 10 years and the only thing salvageable was the brick shell.  The drawings called for a wall to separate the kitchen from the living space.  JD persuaded the client to allow her design freedom.  When you walk into this single-family affordable housing project, you are greeted with a full open floor plan with and a copper hood vent over a commercial slide in gas range in this U shape kitchen with metal farm double sink and all sustainable finishes and fixtures.